In this article you can read about how you move an existing onboarding profile to a new process. It could, for example be from Preboarding to Onboarding, to start the tasks during the onboarding process.
Move Onboarding profile to new process
1. Go to "Onboarding" in the main menu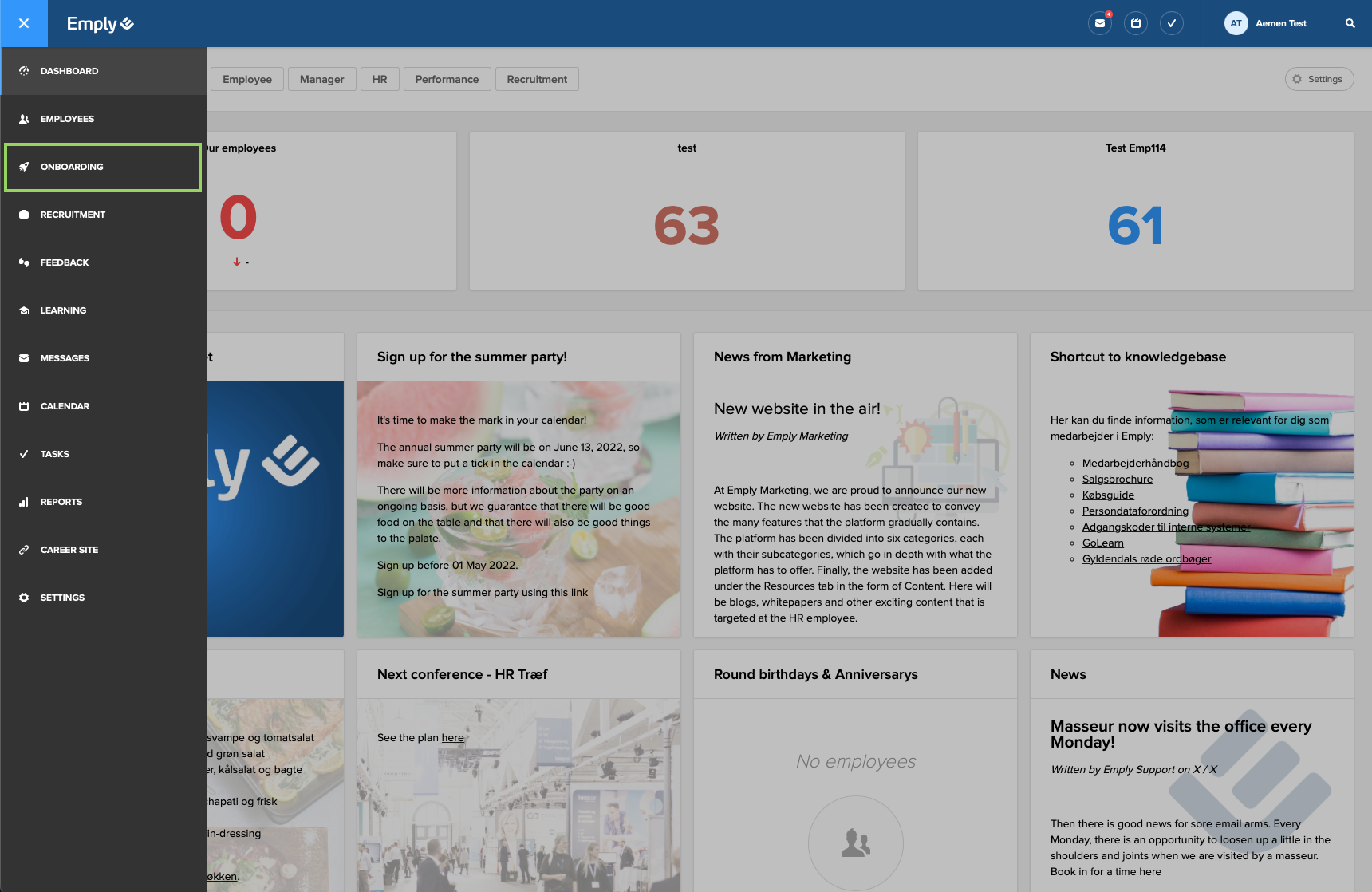 Please note that the main menu may vary depending on user role and the products you have available.
2. Click "Pipeline Details" on the process you want to start or on the associated tab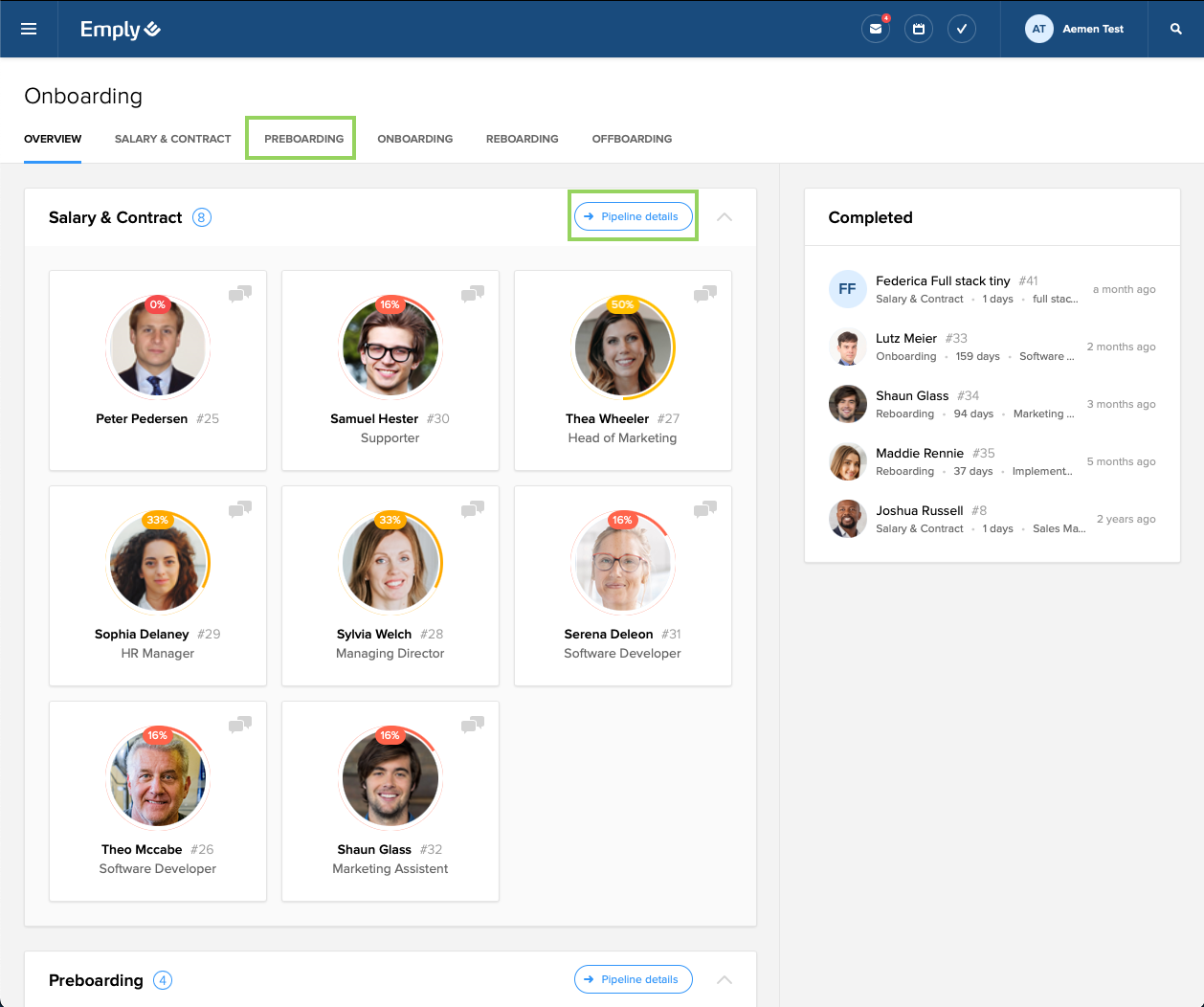 3. Select the onboarding profile(s) you want to move to the Employee module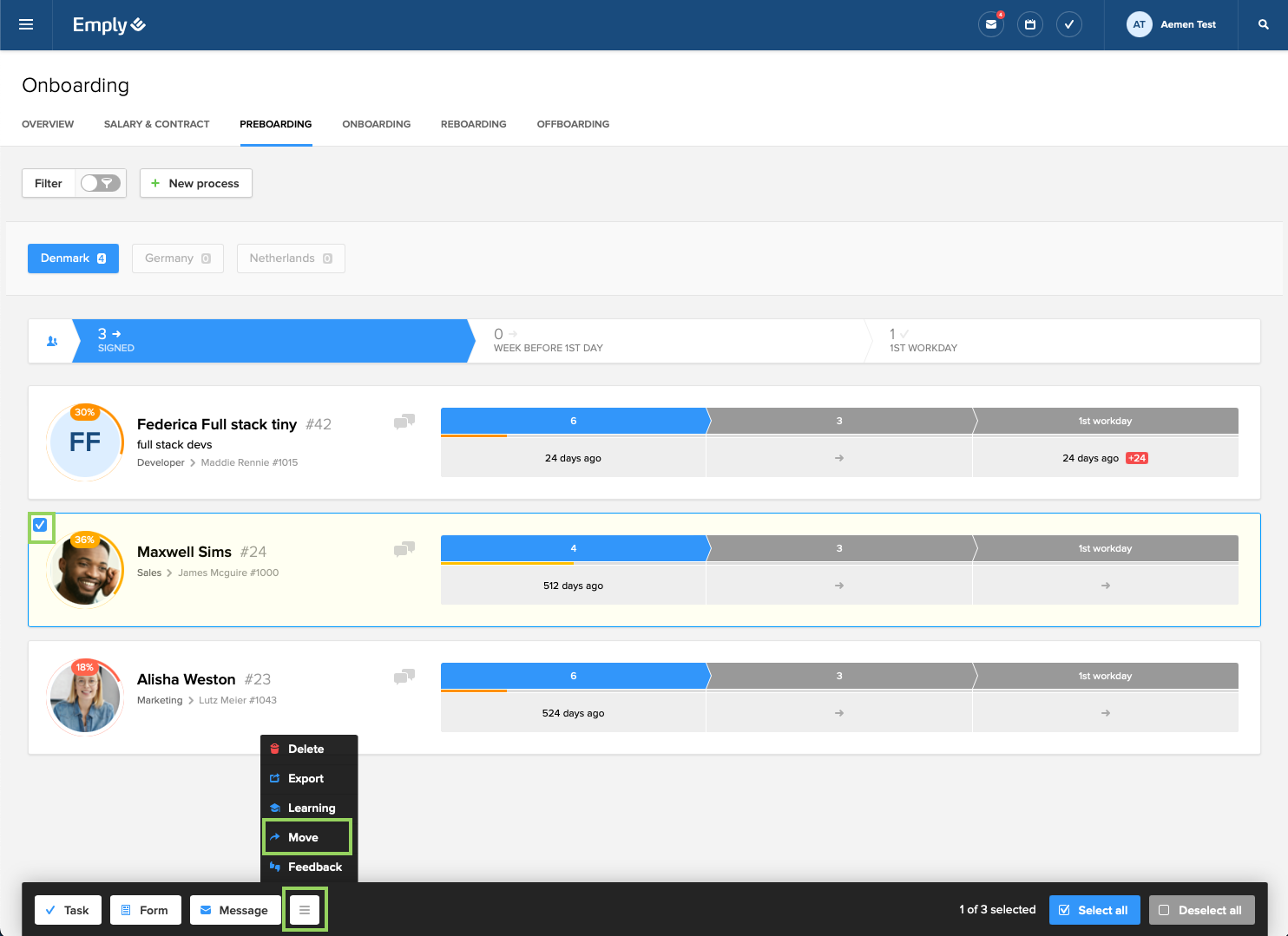 4. Click Onboarding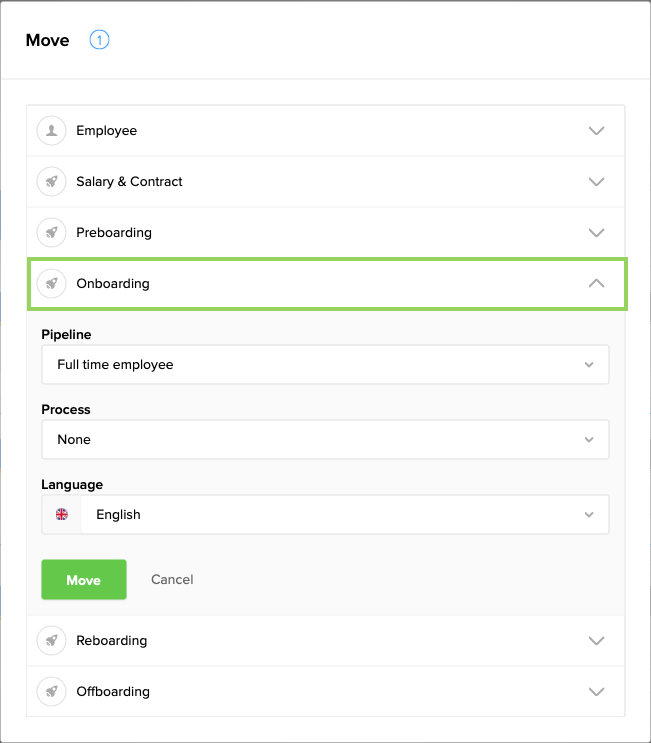 4.1. Start by choosing:
The desired Pipeline
The desired Process
5.2. "Team", here you can see who will be assigned as team members and access this process. You can also add more team members by clicking "Add User" or wait and do so via the Onboarding profile at a later time.

5.3. "Start dates", if no date is set the tasks in this step will start immediately, as soon as the tasks in the previous step are completed. If, on the other hand, a date is set, the tasks in this step will only begin on that date - not before, even if the tasks in the previous step are completed.
Note, however, that you can easily correct these dates as well as skip manually to the next step if you need to.
Once the dates are set, you can choose whether the process should;
Wait for the set start dates to begin the next step or not, by enabling or disabling "Await for start dates to begin stages"
Start the tasks on the set date on the next step, even if the tasks on the previous step are not completed yet, by enabling or disabling "Force initiating stages on start date
Click "Move" to finish the move and start the next process.
Your process has now started and can be followed if you go to Onboarding!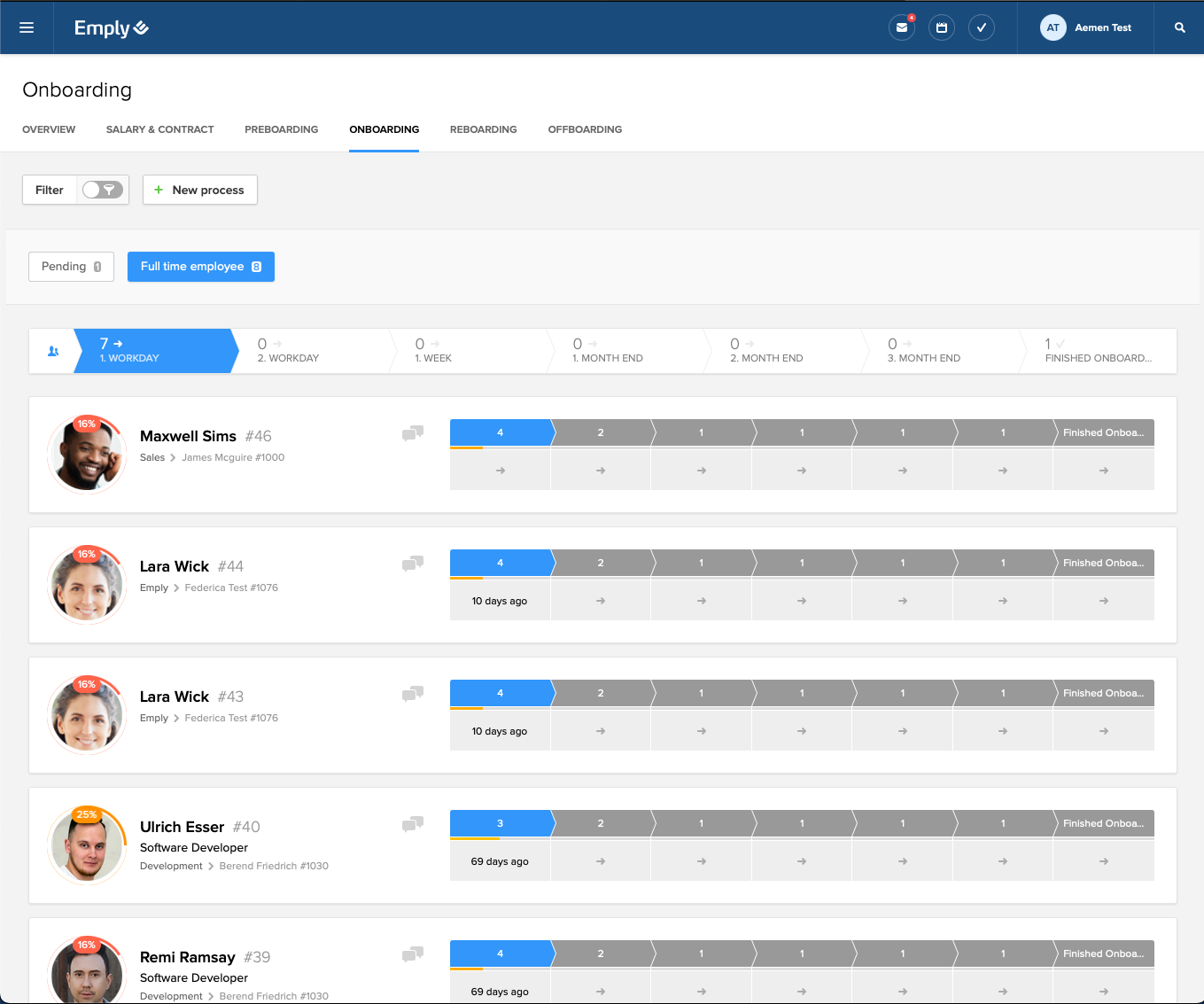 Alternatively, you can also move a candidate to the Onboarding module directly from the profile: