Here you can learn how to send a message to an onboarding profile/employee.
Send message to onboarding profile
1. Go to Onboarding in the main menu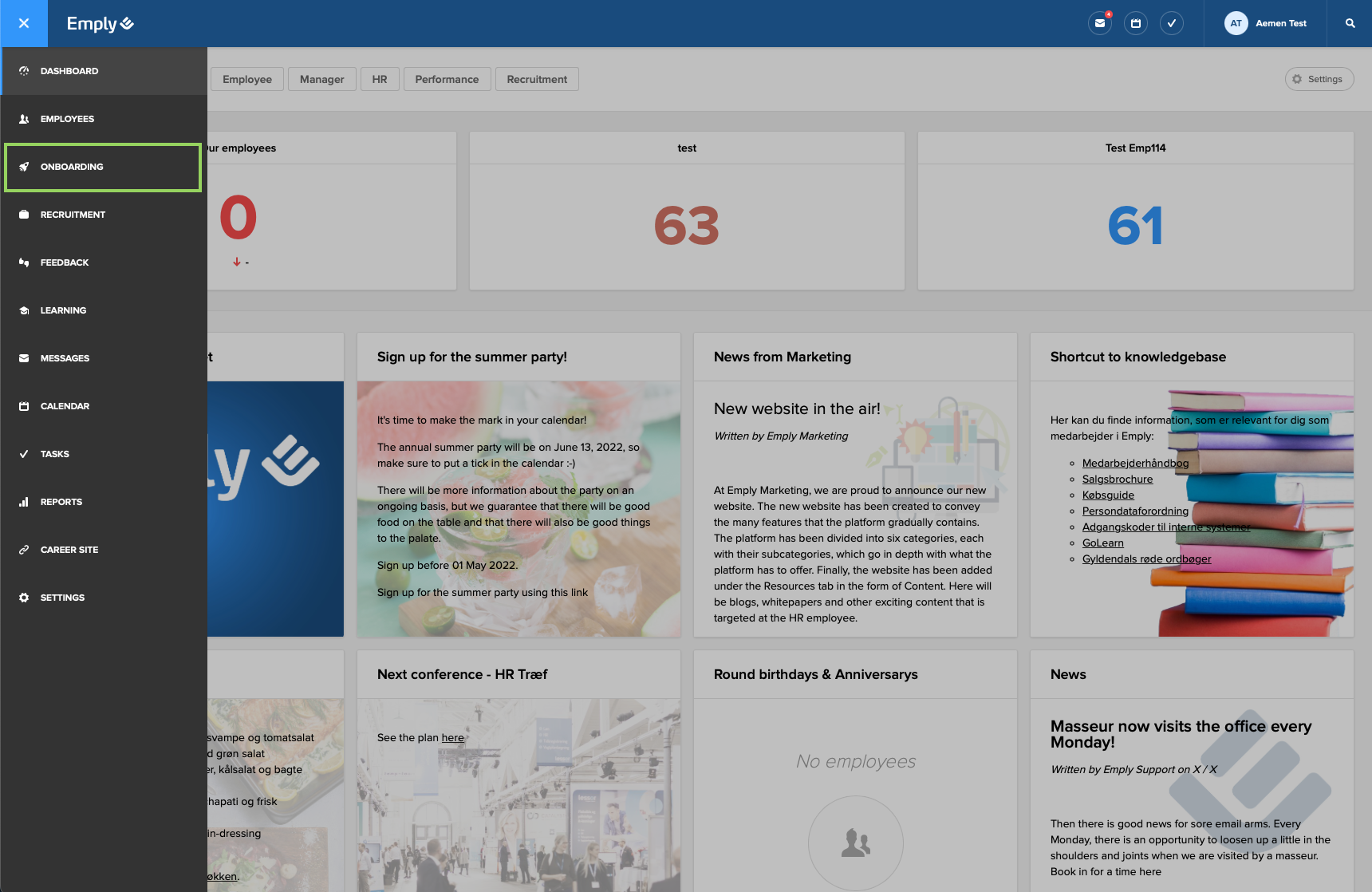 2. Click "Pipeline details" of the process or the related tab, in order to find the required onboarding profile/employee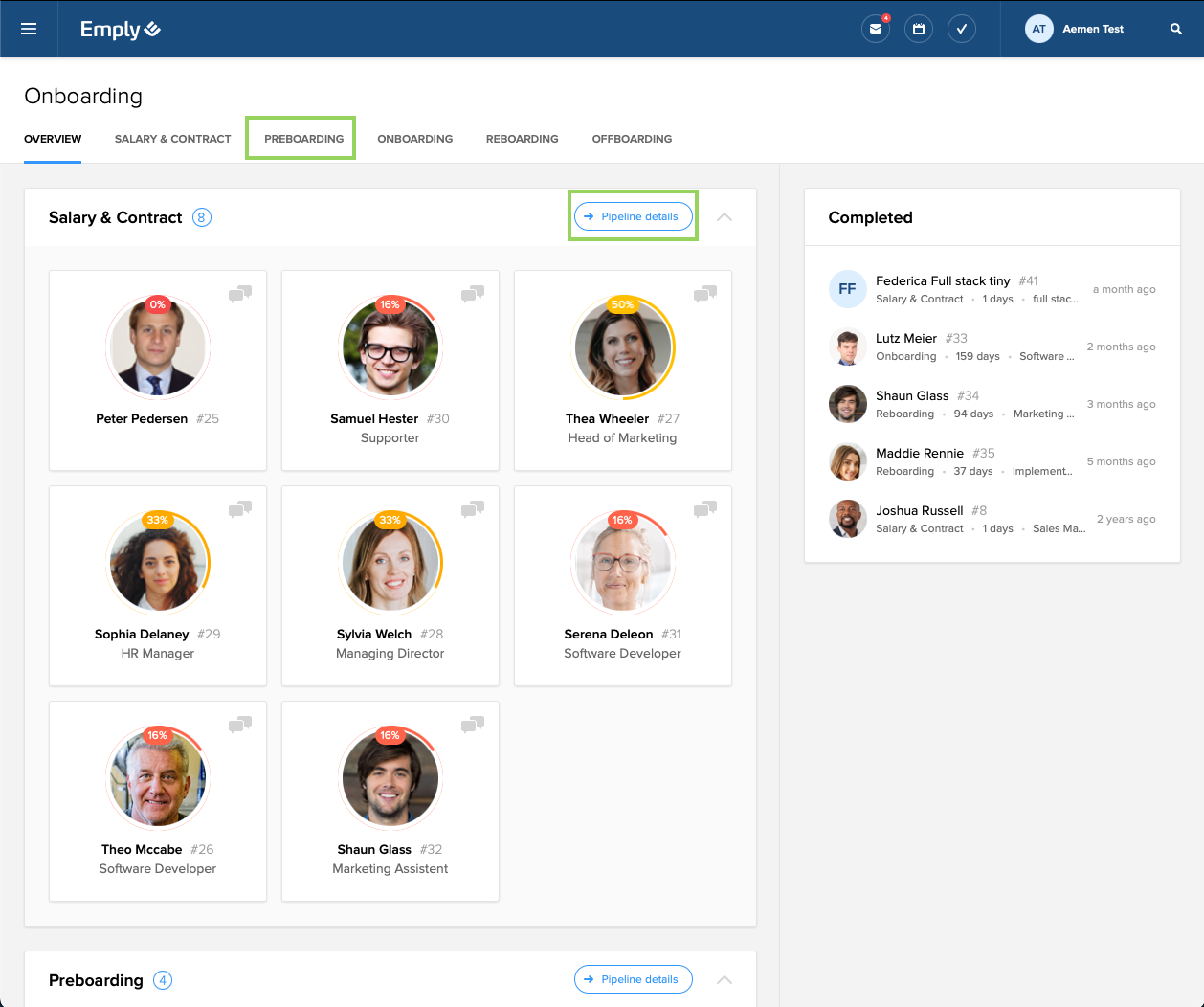 Alternatively you can click directely on the onboarding profile from the Overview tab.

3. Click on the onboarding profile/employee you wish to send a message

4. Click on the message button, as shown below: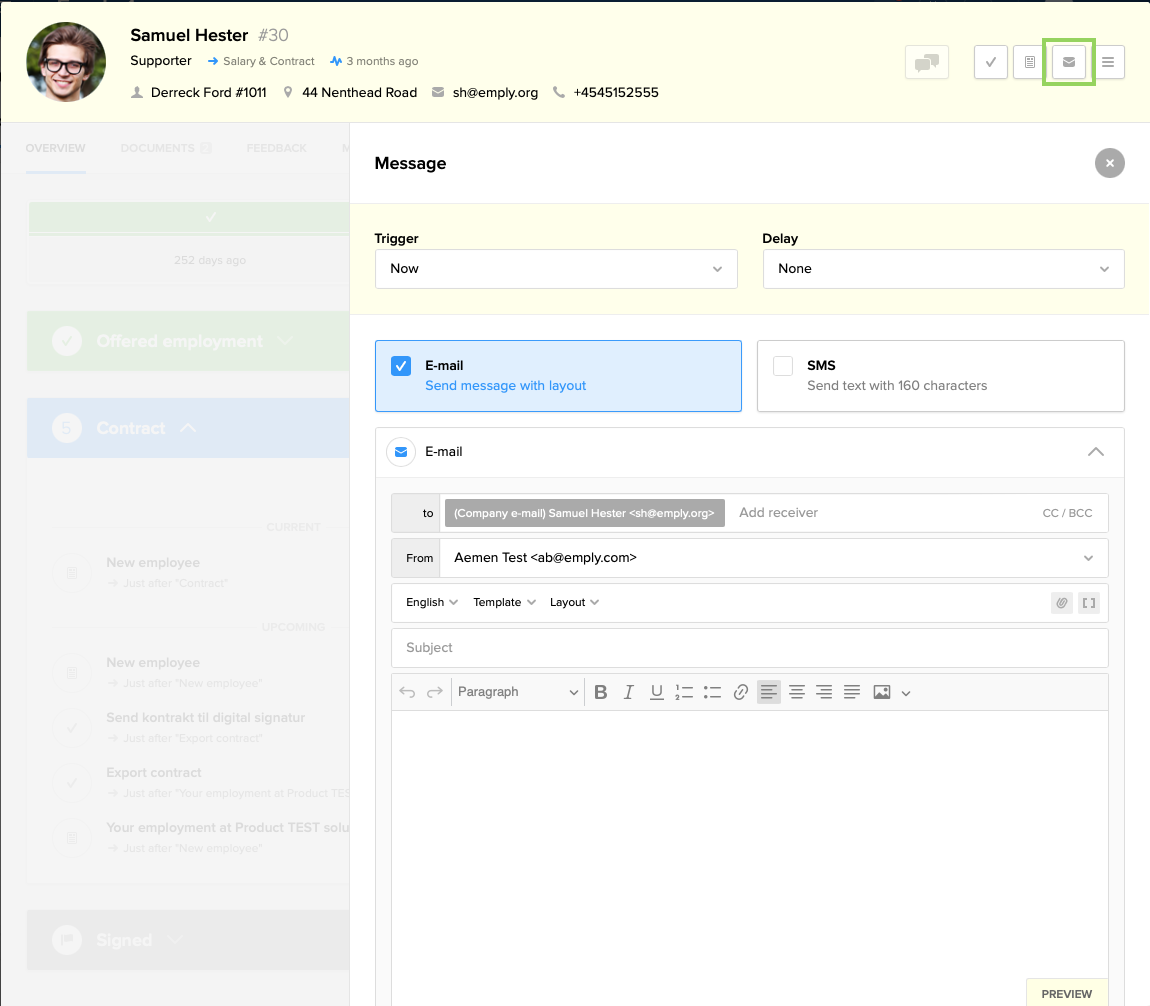 Trigger: Indicate if the message is to be trigged at once or after a specific step in the process.
Delay: Indicate a dispatch delay, in case the message must not be sent untill eg some days after the trigger matches.
To: Indicate the receivers private or work e-mail address.
CC/BCC: You can enter the employee's private or work e-mail cc on the message, if you want the message to be send to both e-mail addresses.
From: Indicate sender e-mail address. It can be yourself with your own mail address or yourself with a no-reply mail address, and the company as sender with a no-reply mail address.
Language: Choose the required language.
Template: You can use a message template with Key Words, if you have one suited for this purpose.
Learn here how to create a message template.
Layout: Choose which mail layout to be used, if you have more than one to choose from.
Preview: Click here in case you would like to see a preview before sending the message.
Click the "Paperclip"

to attach filer and the "Staples"
to insert Key Words.

5. Click "Send now" to send the message or ......
... "Send later" if you want the message to be sent later
Choose the date and time for the dispatch or save the message as a draft.
Click "Save" to save the draft or the time of dispatch.
In the tap "Messages" the message can be edited and/or sent.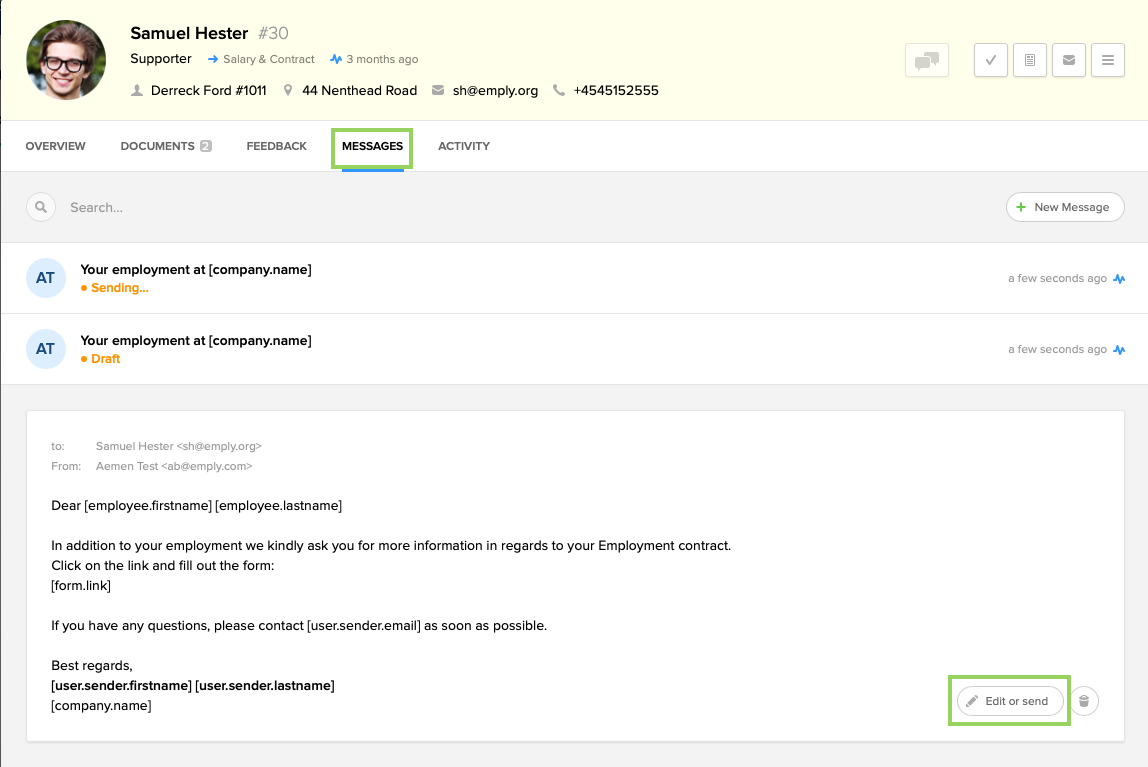 Click "Edit or send" to send the draft message.