A payroll is the list of employees that is entitled to receive payments as well as other work benefits, including the amounts that each should receive.
You can create payroll templates by clicking on "Settings" in the main menu, followed by "Templates". Under the tab Employees, click on "Payroll"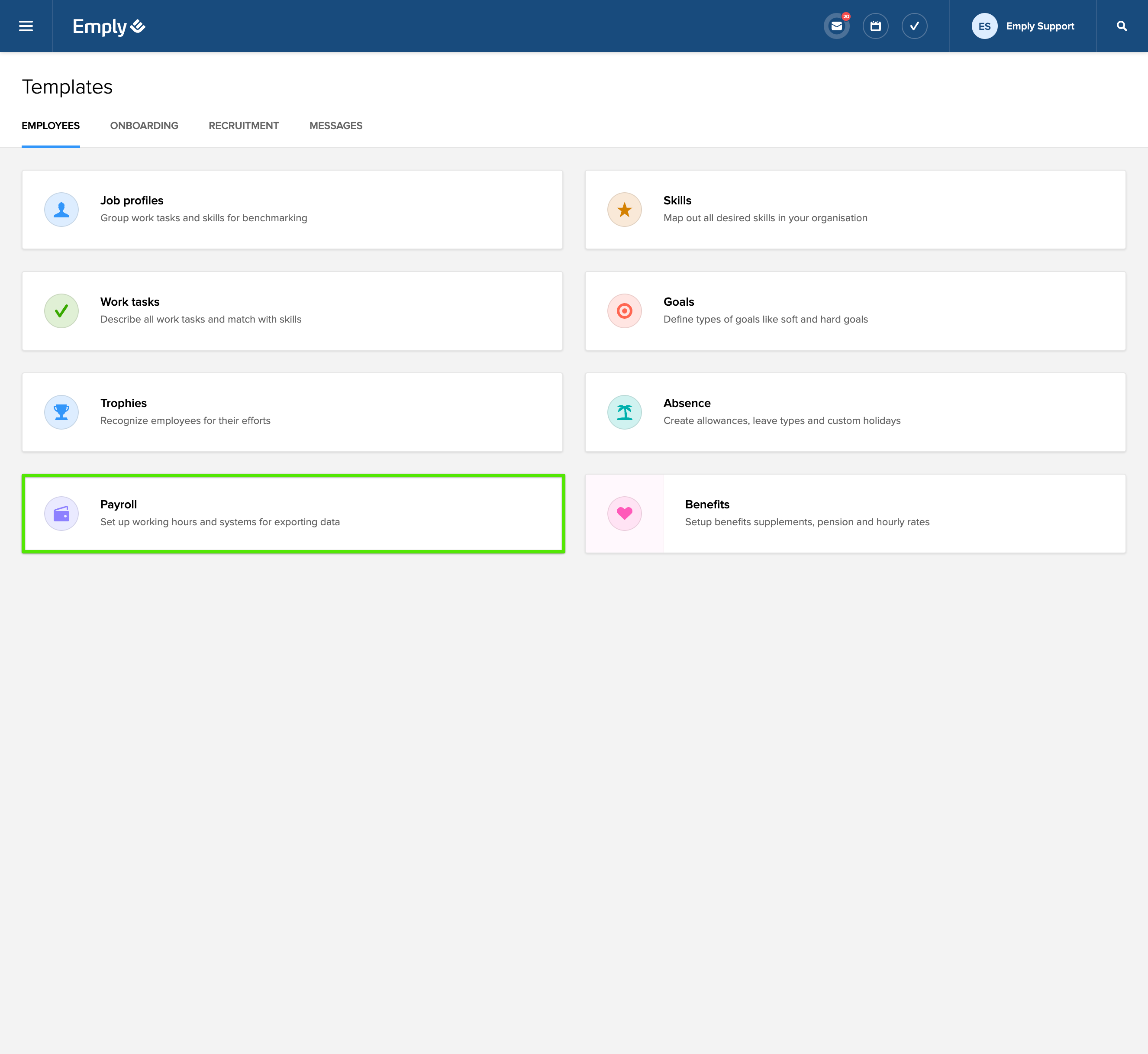 Continue to the following articles to learn more about how to create payroll templates and payroll exports.